Air compressor to blow concrete shotcrete machine
Whichever dry mix shotcrete machine, all need air compressor to provide compressed air to blow
concrete shotcrete machine
to nozzle assay and spraying concrete to working surface. First mix cement, sand, stone and by manual or using mixer, and then pure dry materials into hopper. Only adding water in the nozzle, this is dry spray machine.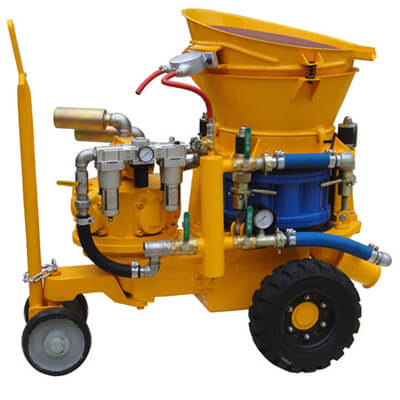 In China, most factory could not provide diesel engine, air motor (full pneumatic) shotcrete machine, they produce only electric motor shotcrete machine because of lack of experience.
But for us, have manufactured shotcrete machine since year of 1994, more than 20 years' experience.
As what we know, steel rotor plate and sealing plate is key part wear parts for shotcrete machine, we all provide nice quality steel rotor plate and sealing plate for our shotcrete machine, nice quality machine received better feedback from customers.
Nowadays, our dry mix shotcrete machine, including wet mix shotcrete machine have exported to Thailand, Malaysia, Vietnam, Indonesia, Qatar, Saudi Arabia, Jordan etc. countries. All received better feedback.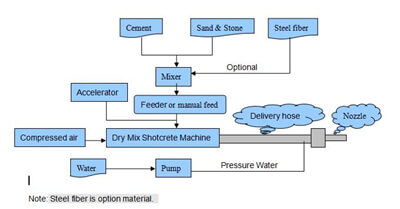 If you have a purchase plan regards dry mix shotcrete machine, please visit our website:
www.shotcretemachinechina.com/products/