Where to buy shotcrete machine spare parts
Gaodetec equipment co., LTD is a professional engaged in concrete injection machine for many years.
Shotcrete machine parts manufacturer, providing all kinds of shotcrete machine spare parts. Such as steel rotor plate, sealing plate, tires, rubber, conical bushing, rubber hose connectors, quick connectors, etc.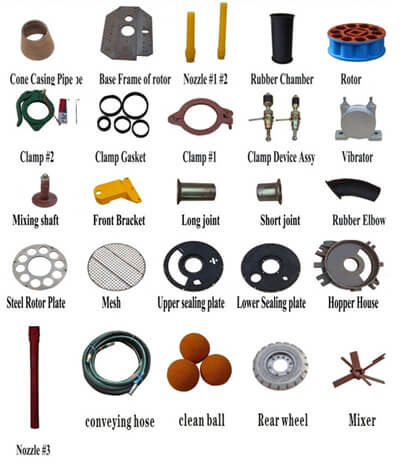 Our steel rotating plate is high hardness and resistance to rust.
Seal plate hardness up to 75-75 degrees;Tyre is a solid, not Pierce, heavy responsibility.
The best shotcrete machine spare parts suppliers, our products from abroad customer feedback is very good.